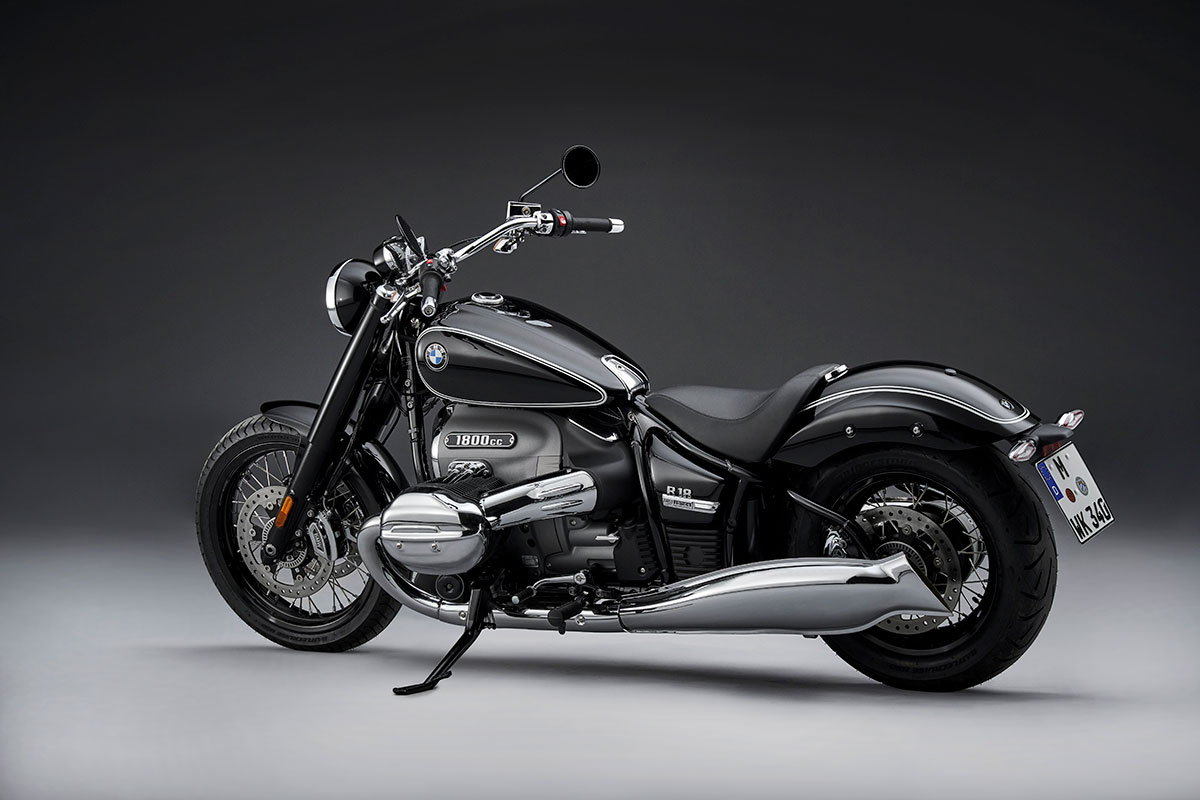 Many people know BMW for its luxury cars. but BMW has a motorcycle line as well. Furthermore, BMW now enters the cruiser segment with the new R 18. BMW R 18 is a newly developed 2-cylinder boxer engine. The main attraction craving thing about this bike is that it has a displacement of 1802 cc.
According to the reports, the R18 couldn't officially be launched due to the COVID-19 pandemic. so the bike had to be visually presented on the internet. Talking about the look, it has that traditional BMW bike look to it. Similarly, R 18 has a retro style to it. The manufacturing quality and meticulous attention to detail can be seen clearly.
The bike engine output power is 91 bhp at 4750 rpm with a max torque of 158 Nm at 3000rpm. Furthermore, the braking system consists of a twin-disc brake at the front and a single disc brake at the rear. BMW has a new boxer engine in this bike that weighs 110.8 kgs. It is an air/oil-cooled engine.
Lets talk about the price of this bike. The standard R 18 cost $17,495, US dollars while the First Edition will cost $19,870 US dollars.
The launch date and price for R18 has still not been official in India. This might be because of the COVID-19 situation. The vehicles over $50,000 are banned due in Nepal, because of the economic impact coronavirus has caused. So, the import of R18 is not possible until the economy heals.
Also check out: https://automobilehive.com/motor-cycles/why-is-it-important-to-buy-a-motorcycle-in-nepal/